COVID-19 UPDATE: OPEN AND SERVING OUR CUSTOMERS
Due to the COVID-19 pandemic, we will be screening both our staff and customers, as well as wearing appropriate protective gear. It is our duty, privilege, and honor to do our part to maintain the health, sanitation and comfort of our community during these extraordinary times. All of our technicians are required to wear face masks and disposable gloves at all times while working in a customer's home or business. We are also prepared to meet further PPE requests by customers to the best of our ability.
Since 1925, Bolton has been one of the most trusted names in North Carolina's service industry. We are a family business dedicated to serving our Asheville and Western North Carolina neighbors.
We also believe in supporting our employees. With technicians trained on the latest tech, we always provide high-quality, affordable service for all of your plumbing, electrical, heating, and cooling needs.

Proactive Protection
Prevent problems before they happen! Our ESA Service Agreements offer convenience, savings, and peace of mind. We offer a number of options for preventive maintenance on HVAC systems, whole home generators and instantaneous water heaters.
Protect My Home
Services
Fully licensed and insured, Bolton Service of WNC has service technicians of all trades in-house, providing you with one-stop-shop convenience as well as multiple brand options for equipment installation and repairs.
Featured Team Member
Steve Harrower
Sr. Vice President
A graduate of North Buncombe High School and Clemson University, Steve was commissioned as a second lieutenant in the U.S. Air Reserve and served for 11 years, earning the rank of captain. In 1971, he joined Moser Inc. and stayed on with the company after Bolton Corporation bought it in 1992. Steve currently holds North Carolina Licenses P-1, H-1, H-2, H-3, General Construction Unlimited, General Construction PU ( Public Utility – Water and Sewer ), and Residential Sprinkler. Outside of work, he enjoys hunting, fishing, and woodworking.
MEET THE CREW
Join the Bolton Family
Our technicians love what they do and care about the customers they serve. It matters to us that our service technicians and team members enjoy their work and feel empowered to grow their careers. That's why we invest in tuition reimbursement plans and ongoing education, as well as other opportunities to strengthen the Bolton family.
---
Our Current job openings include
All Jobs at Bolton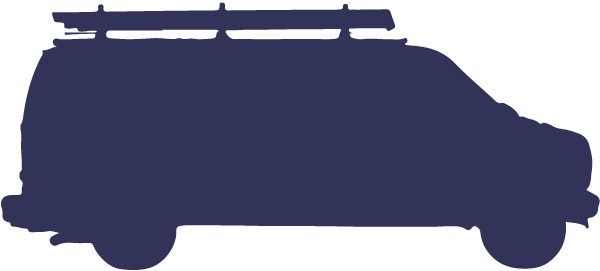 KIND WORDS FROM HAPPY PEOPLE
"I don't know if Bolton gives out SUPER STAR awards, but if they do, I nominate the two guys that came out to my place today."
ALL TESTIMONIALS