At Bolton, we can perform a wide range of heating and air conditioning services, both residential and commercial. Whether it's new construction, a renovation, or a service call, we're able to provide everything from design to the final system check-out.
Our technicians are able diagnose malfunctions, retrofit, or install new systems. We take pride in solving problems with the most sophisticated equipment technology provides.
Frequently Asked HVAC Questions
What is included on a yearly maintenance contract?
Our maintenance agreements are designed per customer to fit your specific needs. From filter replacements to full-system service, our goal is to prevent untimely failures when you need your equipment most.
Why does my hot water boiler not start when I turn my thermostat up?
Most water boilers operate on a temperature control that maintains a certain hot-water temperature ("set-point"), typically 180 degrees F for a standard efficiency boiler. This set-point controls the burner on the boiler. The thermostat in your room typically controls a circulator pump that circulates the hot water to your radiators.
I need a new forced-air HVAC system and have natural gas available. What system type would you recommend?
Most of our staff would recommend a heat pump with natural gas auxiliary heat, also known as a "dual-fuel" system. This isn't the right choice for every application, so be sure to consult with an expert before deciding.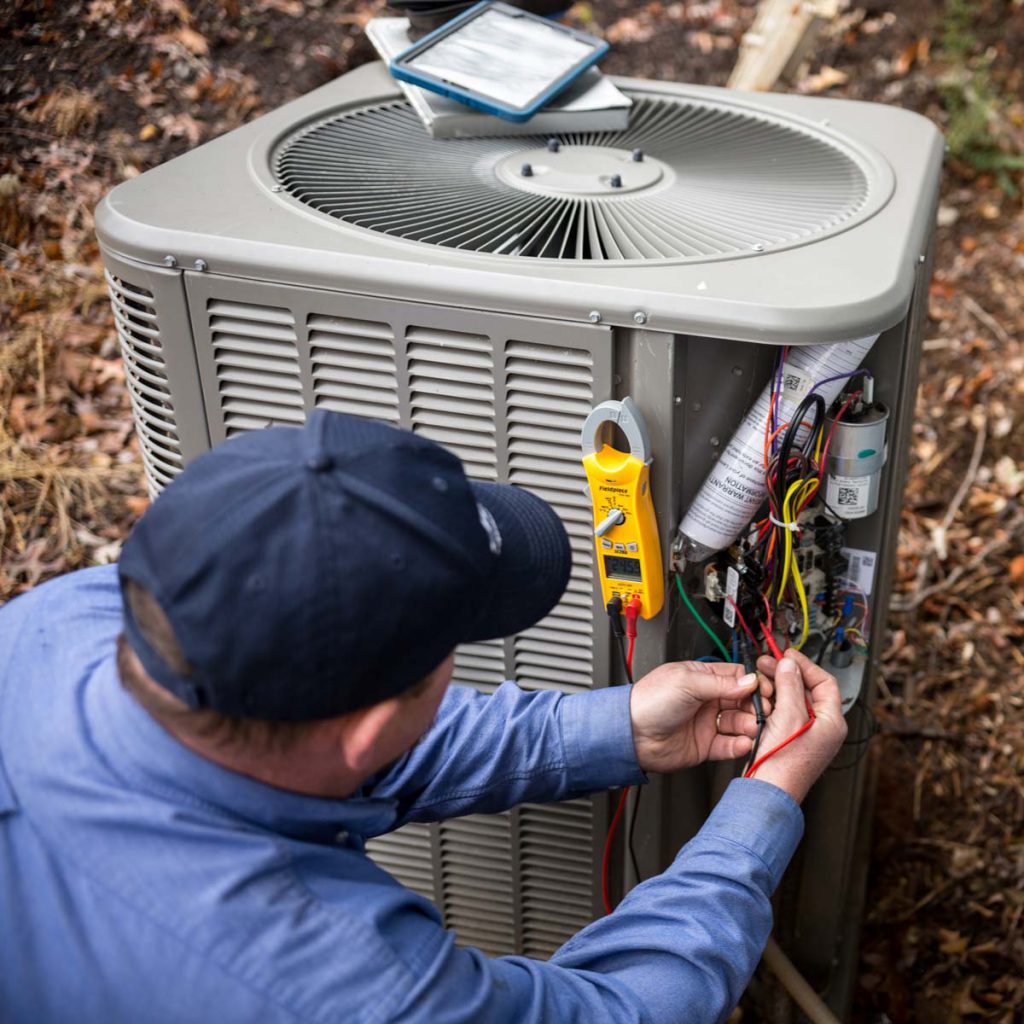 Our HVAC products and services include:
Furnaces
Heat pumps and air handling units
Water boilers and burners, installed and serviced
Steam boilers and burners, installed and serviced
Oil to gas conversion
Electric to gas conversion
Complete sheet metal duct fabrication & installations
Carbon monoxide and/or nitrogen dioxide detection
Humidification and filtration systems
Indoor air quality improvements such as energy recovery ventilators
Expert troubleshooting and diagnosis
Refrigerant leak detection
Service and replacement for all cooling and heating systems
Preventive maintenance (see maintenance page)
A variety of systems and equipment to fit your budget
Let's Talk HVAC
Dial 828-253-3621 and a friendly Bolton Service staff member will connect you with a heating & air expert.
Proactive Protection
Prevent problems before they happen! Our ESA Service Agreements offer convenience, savings, and peace of mind. Learn More