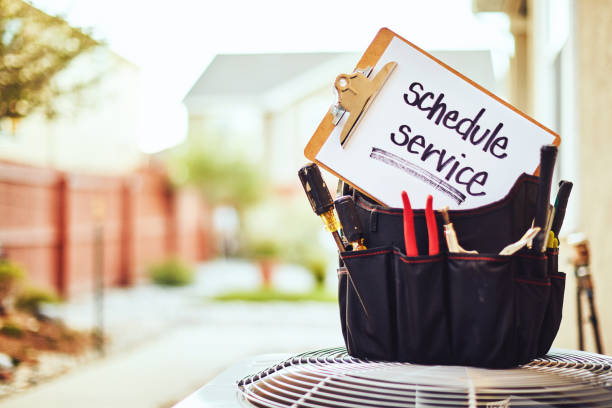 Do you ever really think about your HVAC Unit?
Does The Placement of Your Thermostat Make a Difference?
Have you ever thought about the ideal location for a thermostat or where not to put a thermostat? There are some places that should be avoided such as direct sunlight, this can give a false reading and make your HVAC unit run longer than it should. You shouldn't place them in the kitchen or close to the kitchen due to how warm it can become while cooking. Avoid placing them close to doors or windows; the drafts may also give the thermostat a false reading; making it register as much cooler or warmer in the room. This will cause your unit to run longer or not enough which in turn may also cause your energy bills to rise. Consider the ecobee thermostat (such as the ecobee 3 lite and the all-new ecobee4) which include sensors that monitor temperature, regulate humidity, and detect occupancy – giving you all the information you need to maximize your home's comfort level while minimizing your energy footprint. With ecobee, you will also be able to track performance and savings right from your device using the free energy reports through their web portal.
Do You Really Have to Change the Air Filter Every 30-90 Days?
First and foremost, allergies! If you suffer from allergies, you will start to notice they will get worse while you're in your home. Dust and allergens will start to build up on the filter and through out the system making your symptoms worse. A dirty air filter can also cause the air to not flow properly through the system, in turn making your system to use more energy and eventually stop functioning altogether. Once this happens it could be very expensive to repair or replace the whole HVAC unit.
Turning Your System Way Up Will Cool Or Heat Your Place Faster…
Remember that day you came in from that cold day and turned the HVAC up very high, in hopes that it would warm you up much faster? Well that is not the case. When you turn your system way up that fast it usually doesn't change response time at all. Many systems can only warm at one speed and in some cases with high efficiency equipment, you'll lose that energy efficiency and risk additional wear and tear or equipment damage. Instead, try turning it up a few degrees at a time until you get to your ideal temperature. If you have been running your HVAC like this and think it might be time to have it serviced or inspected give us a call.
Are You Wasting Money for an Annual HVAC Service?
If you tend to think that your HVAC unit is fine because it is not causing any issues, you may be in for a bit of a surprise. Over time the unit parts become dirty or clogged and if untreated can cause other parts of your system to become overworked. This may result in increasing energy bills, build up of allergens and dust or inefficient heating & cooling. Here at Bolton Construction and Services, we offer preventative maintenance inspections, click here to schedule yours.
Let's Talk Tanks
Dial 828-253-3621 and a friendly Bolton Service staff member will connect you with a tankless water heater expert.
Proactive Protection
Prevent problems before they happen! Our ESA Service Agreements offer convenience, savings, and peace of mind. Learn More