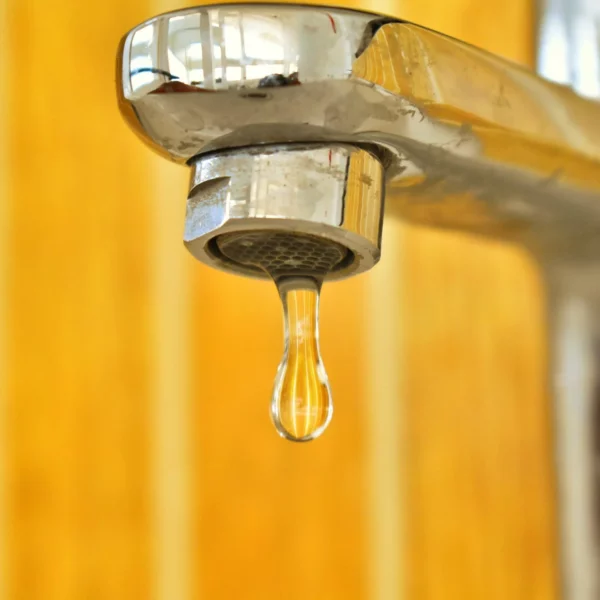 The toilet runs constantly? Shower have a steady drip? New knocking sounds coming from pipes moving around in the walls that you've never noticed before? These may be signs that your home's water pressure is too high.
High water pressure leads to a multitude of problems, including risk of damaging all of those VERY expensive high end appliances such as your dishwasher, washing machine, the ice maker on your refrigerator, and the water heater. Also at risk are your toilet, shower valves, and single handle faucets. Most of these fixtures or appliances use a solenoid or cartridge style valve, which are not designed for high working pressures and can be easily damaged when water pressure is too high.
High water pressure is considered anything above 70 PSI (pounds per square inch). Normal water pressure for houses on a municipal supply is around 55 PSI, plus or minus 5 PSI. Sometimes when someone has a shower with low volume (not enough water), they try to increase the pressure. STOP! Pressure is not normally the cause of low flow. Most of time it's caused by a dirty filter screen, pictured below. The screen is there to protect the shower head from debris like flakes of rust or dirt. Other common causes of low flow are corroded pipes inside the house or a blockage in your main water supply line.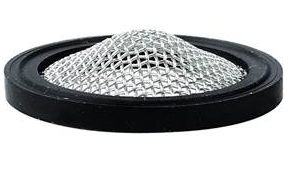 So, are you concerned yet? Do you want to know what your water pressure is? Are you thinking this is the part where we ask you to call us? Nope, this is something you can do for yourself! Anyone can check their own water pressure using an inexpensive pressure gauge, such as this one from Amazon for $10.95, pictured below. Just tighten it on to any hose bib or threaded faucet and see what the gauge reads. Over 70 PSI or below 30 PSI, there's a problem.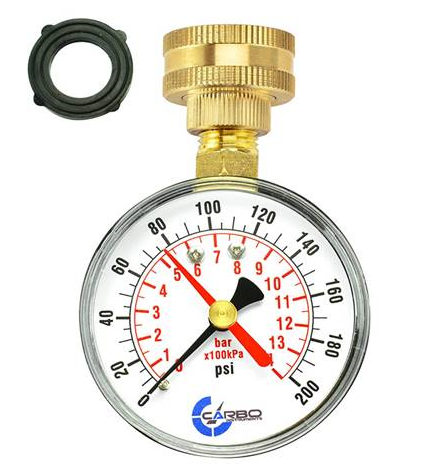 So, you've tested and your water pressure is 100 PSI. What should you do? You'll need a PRV (pressure reducing valve). There are a verity of brands and sizes on the market, but we normally recommend the Zurn Wilkin 600XL. This device will reduce high incoming water pressures (up to 300 PSI) down to a safe working pressure and protect your fixtures and appliances from damage. We highly recommend you get your PRV installed by a licensed plumbing professional.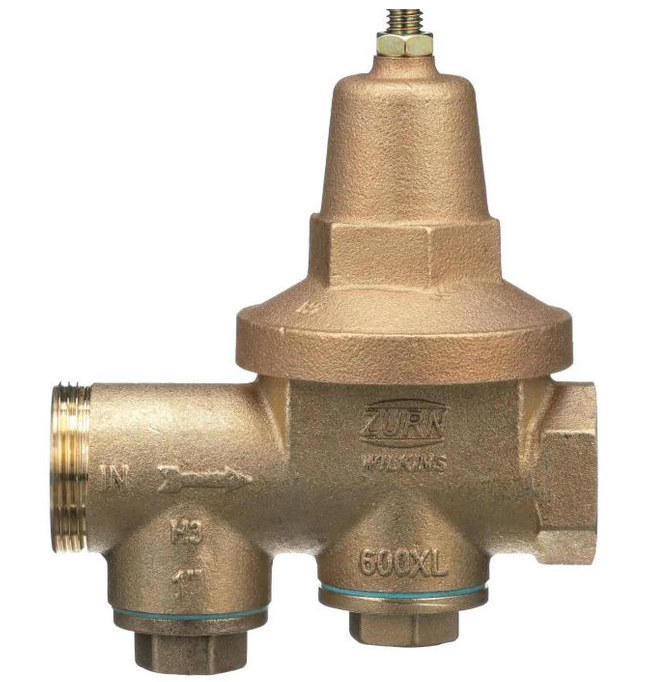 Additionally, you may want to consider adding a "smart valve". The Wi-Fi enabled valve is installed directly into your main water line and sends ultrasonic sound waves that measure a time in order to record and measure flow. (cool, right!?) Not only that but it also measures and records water temperature, water pressure, room temperature, room humidity, and detect & alerts you of potential problems. The alerts are sent to your phone, app, or email – notifying you of potential problems and protecting your home 24/7! But what if you are on that family camping trip with no cell phone? Yep, got that covered too! Just enable the 'auto-shut-off' feature and the valve shuts the water off when a problem is detected protecting your home from water damage even if you go off the grid.
If you suspect, or have determined, that you have a water pressure concern, please don't hesitate to contact Bolton Services of WNC. We have experienced Plumbing Technicians on hand to repair a leak, check your water pressure, or install a smart valve and suggest other proactive measures to prevent any further damage and save you money.
Let's Talk Tanks
Dial 828-253-3621 and a friendly Bolton Service staff member will connect you with a tankless water heater expert.
Proactive Protection
Prevent problems before they happen! Our ESA Service Agreements offer convenience, savings, and peace of mind. Learn More