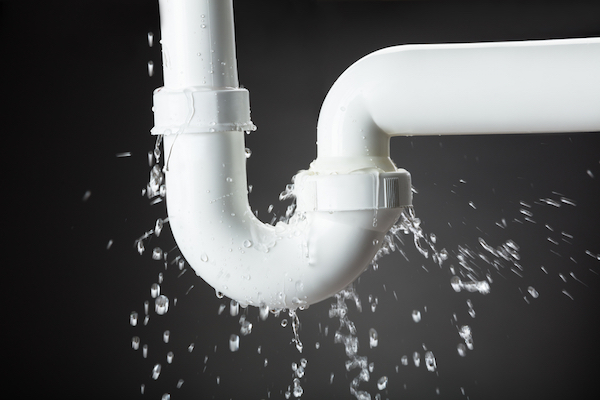 The unfortunate truth is that every homeowner will most likely experience a plumbing emergency at some point. No worries, we have put together some helpful tips to manage these emergencies and decrease water damage while you wait for the plumbers to come to your rescue.
Tools You Will Need
Let's start with some tools that will come in handy time and time again. For instance, having a bucket handy that can be utilized to catch leaking water will go a long way in keeping your home dry during a leak, especially if you are unable to turn off the water. You will also want some heavy duty paper towels or rags for this same purpose. Another helpful plumbing tool for homeowners is an adjustable wrench, especially when you are dealing with hex-shaped nuts that are all different sizes. A maybe more obvious plumbing tool is the plunger, an inexpensive solution to toilet and shower drain clogs! Plumbing tape can also come in handy when it comes to temporarily sealing a leak, as this tape is made from polytetrafluoroethylene and can effectively seal a gas or water leak until professional help is available. For more tips on plumbing tools for every homeowner, click here!
Quick Solutions
Here at Bolton, we get a lot of panicked customers calling as their bathroom or kitchen is flooding and the first thing we always ask is, "do you have access to shut off the main water supply?" If so, that is your first line of defense against water damage in your home while you wait for the plumbers to arrive. Once the water supply is shut off, you will want to drain the remaining water by running your taps and shutting off your hot water heater. Once there is no more water, the leak should subside. Another temporary solution is to use a wrench to tighten the pipe that is leaking followed by some plumber's tape if needed and of course utilize those buckets we mentioned earlier for any subsiding drips. If your toilet is the problem and you've tried using a plunger with no luck – the blockage may need a little extra help to come loose. A good hack for this is to simply take a wire hanger and bend it to curve with the toilet. Then try wiggling it to loosen any deep blockages followed by using your plunger. It's important to remember that plungers can help to unclog shower drains and kitchen drains as well. If your garbage disposal is the issue, ensure that both the switch and the breaker that connects the disposal to the breaker panel are off. Next, grab a pair of kitchen tongs to attempt to remove any blockages.
Emergency Services
Bolton offers emergency after hours services for all customers with plumbing or HVAC emergencies and we prioritize clients with urgent needs. With plumbers on staff who each have more than 25 years with Bolton, we come prepared to handle most problems on the spot, and can provide you with free estimates for just about every project. If you need our professional advice or suspect you have a plumbing leak, call us today or click here to schedule service.
To learn about how our smart home product, Streamlabs can help your home with plumbing emergencies, click here!
Let's Talk Tanks
Dial 828-253-3621 and a friendly Bolton Service staff member will connect you with a tankless water heater expert.
Proactive Protection
Prevent problems before they happen! Our ESA Service Agreements offer convenience, savings, and peace of mind. Learn More