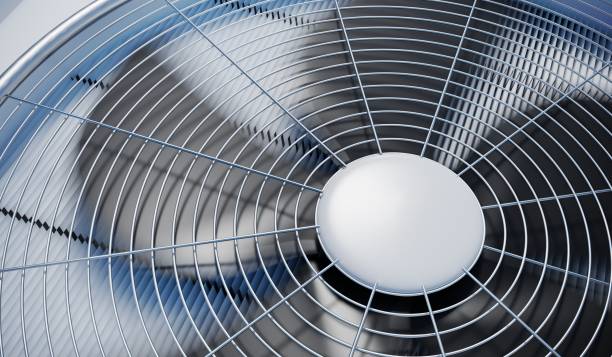 Leave The System On
Whether you are just going out of town for one night or a few weeks, you should leave the system on. Usually when you are getting ready to go on a trip, your HVAC unit gets overlooked as a part of the planning. Just before you are about to leave you should set the system four to six degrees higher than you would normally keep it. Doing this will keep the air circulating around your home and keep the humidity at a normal level. It will also save in energy costs, by only changing it a few degrees you will not have to restart the system and turn the temperature way up or down, making your system work much harder than it has to upon your return.
Using A WIFI Enabled Thermostat
Using a Wi-Fi enabled thermostat, such as Ecobee, gives you much more control over your HVAC system when not at home. When you use these type of thermostats you can control everything from your smartphone. These thermostats can sense the humidity of your home and correct it to the setting that you have preset. When you are on your way home you could simply change the temperature in your home, so by the time you get there you will be nice and comfortable without having to wait for your system to catch up.
Unplug Un-used Gadgets
Gadgets such as televisions, game systems and kitchen appliances tend to give off some heat when they are plugged in. If no one is in the home and will not be for some time your system can pick up on the heat these devices give off. This in turn may cause your system to work harder than it has to and energy bills to rise.
Replace The Air Filter Before You Go
Not only does the HVAC system usually get over looked before a trip, but the air filter definitely gets left in the dust. Having a clean air filter should give you the peace of mind that your HVAC system is running effectively. If you have not changed the air filter in some time it may cause your system to not circulate correctly and over work your HVAC system. At Bolton Construction and Services we offer preventative maintenance, so give us a call today to schedule yours before you go on your trip.
Let's Talk Tanks
Dial 828-253-3621 and a friendly Bolton Service staff member will connect you with a tankless water heater expert.
Proactive Protection
Prevent problems before they happen! Our ESA Service Agreements offer convenience, savings, and peace of mind. Learn More