It's no secret that today's homes are becoming smarter and saving you money – And it doesn't stop with your electrical panel! The Sense Home Energy Monitor has been proven to pay for itself within the first month of installation by numerous customers. Bolton is proud to offer full installation and support for this product to our customers.
How Does It Work?
The Sense Home Energy Monitor is installed in your home's electrical panel. After completing a Wi-Fi signal check process it begins to detect devices in your home that draw power from your electrical panel. This product will then generate energy insight reports that show how many watts of energy each device are using in your home. You are able to access these reports and much more through the Sense app from any Smartphone or tablet. There is also a Web App, so that you can access Sense from your desktop web browser.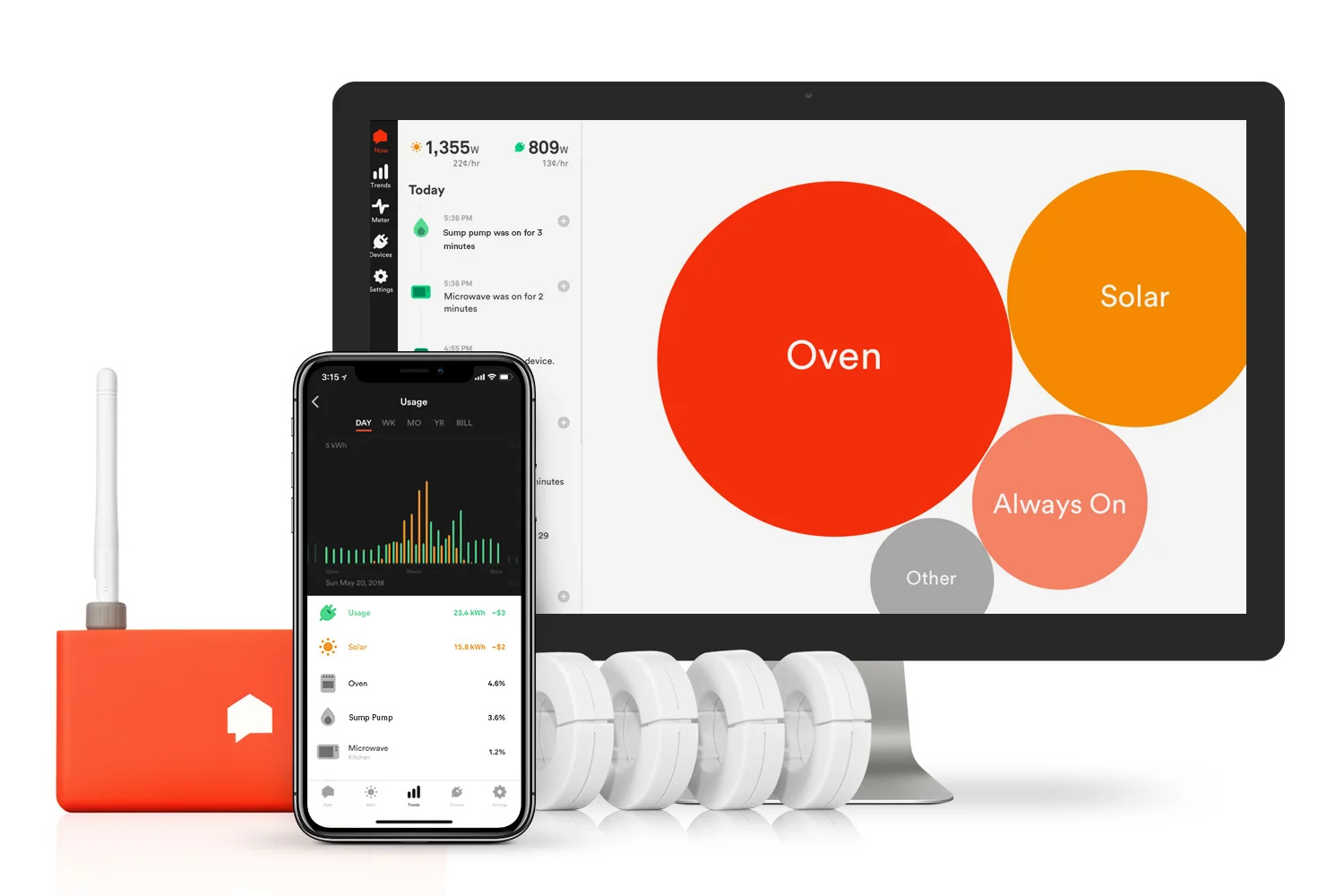 A Sense Of Security
Sense allows you to see how much electricity you're using, when lights get turned on, and what time people get home. By detecting patterns in your energy usage, the monitor will help your family be more efficient, informed, and secure. This is possible with the alert customization capability on the Sense app. You can set these custom alerts to notify you when the garage door opens, the sump pump turns on, the dryer turns off, etc. Setting these notifications allow you to have keen insight and control of your home's energy usage 24/7.

Knowledge is Power
The Sense Home energy monitor allows you see which appliances are using the most energy and how much they're actually costing you. You can even measure solar production versus power consumption. Using the Sense Energy reports, you can track watts similar to miles-per-gallon. Not to mention, by adding your electricity costs to the app, you can even see how much each device is costing you to operate.
Simple Installation
Sense is a small but powerful computer installed in your electrical panel by a licensed electrician. Using two clamp-on sensors and a 240V breaker, the Sense monitor samples current and voltage one million times per second to determine where your energy is going. All you need from there is a Wi-Fi connection and the Sense app on your Smartphone or tablet or the Web App on your desktop computer.
Live in the Now Screen
The Now screen on the app displays instantaneous power use as well as a timeline of all detected devices that turn on or off. This is the screen you'll likely be checking most often – it's an easy and quick way to see an accurate snapshot of your home's electrical activity.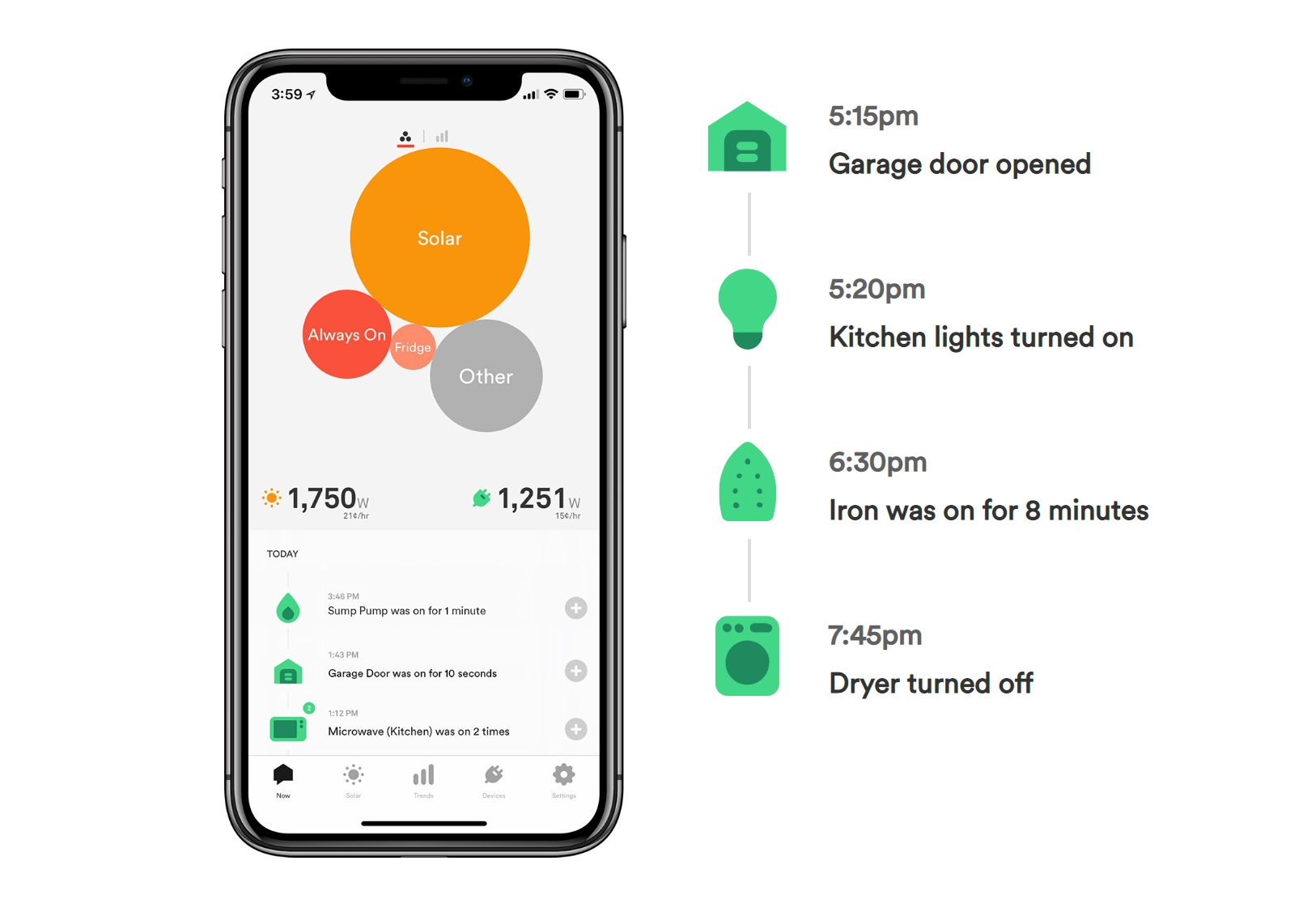 ---
Analyze Your Energy Use
You can see how your home is consuming energy over time and even set and track goals to reduce your energy use with the Trends screen. This screen also has a Usage section, where, you can track how much energy your home is using day-to-day. With the tap of a button, you are able to have your usage displayed daily, weekly, monthly, yearly, or even pertaining to your specific billing cycle.
Why Bolton?
So you're thinking about having the Sense Energy Monitor installed in your home? Why choose Bolton to install and service your Sense Energy products? Our technicians have best-in-class training and we as a company have taken the time to experiment with this product and learn how it works before we decided to endorse it. We believe in this product and the money it can save our customers on their energy bills. We also offer one year warranty after date of installation for this product.
Request More Information