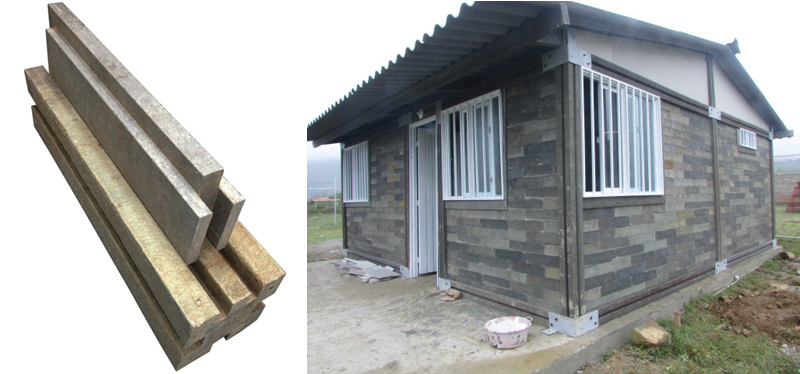 A Columbian Company, Conceptos Plásticos, has developed a process to turn recycled plastics into LEGO-like building blocks. The interlocking blocks can easily be stacked to form walls. Thicker and stronger blocks are used to form the more load bearing supports needed for beams and columns.
Advantages
When cast, the upcycled plastic is mixed with a resin making them fire resistant. The semi-elastic building material even makes them earthquake resistant. Conceptos Plásticos estimates the blocks to have a lifespan of 500 years, not bad for a $5,000 structure.
Current Uses
The block structures are being used for low cost shelters for the poor, temporary facilities, and community buildings.
Internal Building Systems
We are eager to learn more about this building material, and how designers plan to integrate plumbing, heating, air conditioning, and electrical systems into these structures.