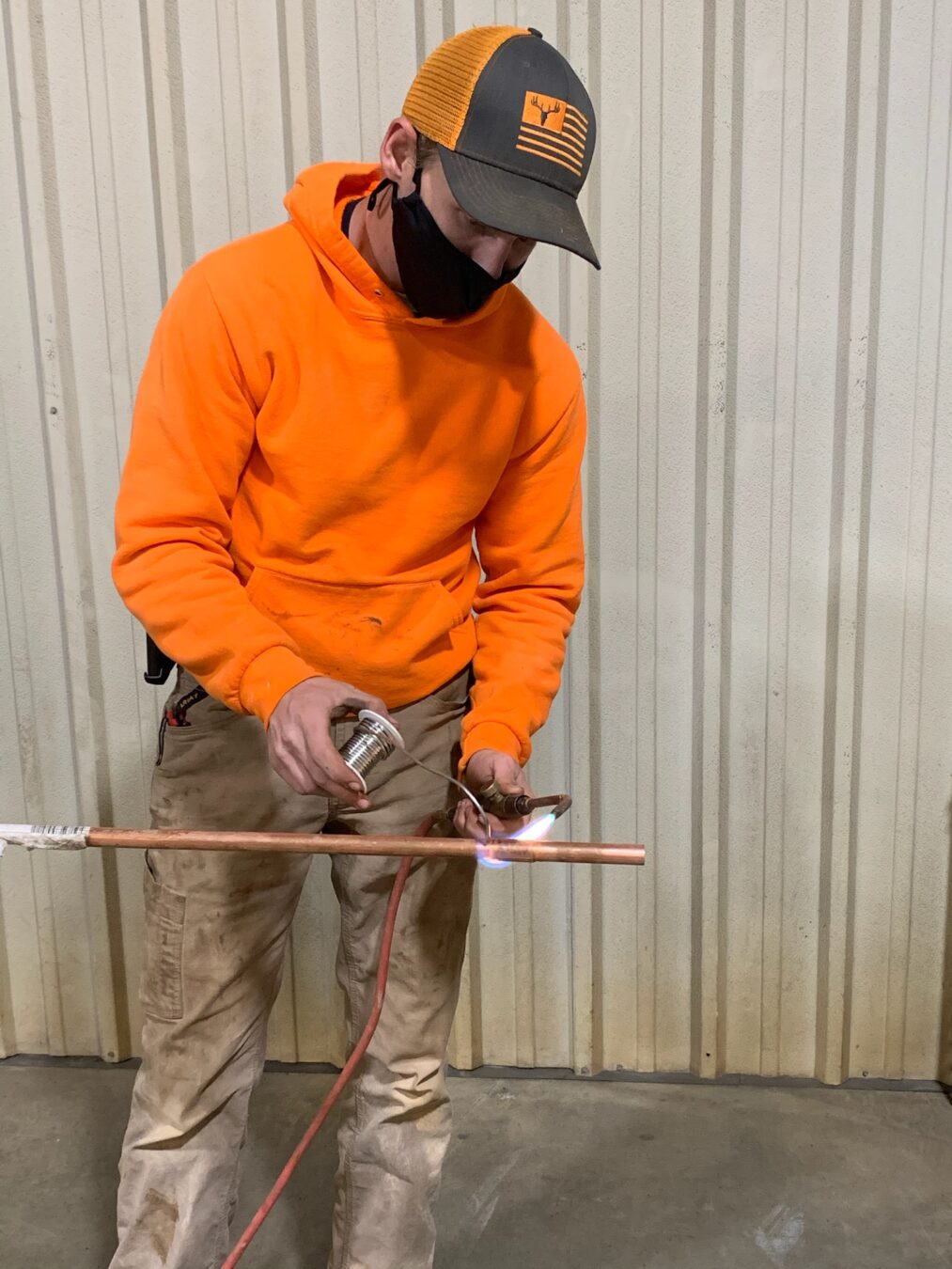 There has always been a discussion between trade careers versus the white-collar industry. Thankfully, the tide is turning on the "pro's" of having a career in trade.
There are many indicators in today's environment that point to a trade career being "where it's at". Some top reasons are listed below:
Skilled trades pay well!
Job Security
Job Availability
"Earn while you learn"
Job Satisfaction

First, let's talk about pay. Nationwide, the paychecks for the trade worker are either at or above other careers. In some instances, even the starting salaries are higher than young adults graduating college with a degree. In most instances, prior to retirement, the yearly salary of trade workers is equal to their counterparts.
More importantly, there is job security in the trade industry. Skilled trades can't be "outsourced". Jobs in tech or customer service can be handled remotely, anywhere in the world. "Hands-on" work cannot. There are plenty of jobs available! Actually, there are more jobs than workers! Millions in the trade industry will be retiring in the next 15 years and refilling these positions will be vital to our country's infrastructure.

Here at Bolton, we offer an apprentice program in both plumbing and HVAC. Some of the highlights include tuition reimbursement and on the job training. Visit Bolton to learn more.


Last, but just as important, is job satisfaction. Ask someone who is connected by cell phone, laptop, etc. to their company and learn how hard it is to keep a work/life balance. They check an email after hours, and the next thing you know, you have spent over an hour in email conversation and problem resolutions and your evening has slipped away. In one of the trades, you have autonomy and the ability to leave work behind when the work day ends. Of course, there are exceptions when an emergency (no heat, sewer back up, etc. ) requires an on-call technician to handle, but of course, you would be paid overtime rates for any after-hours performed.


To summarize, there are jobs available, the pay is great and your work day ends when you leave for home. What are you waiting for! See what career is waiting you here here at Bolton Construction and Services of WNC.


Let's Talk Tanks
Dial 828-253-3621 and a friendly Bolton Service staff member will connect you with a tankless water heater expert.
Proactive Protection
Prevent problems before they happen! Our ESA Service Agreements offer convenience, savings, and peace of mind. Learn More