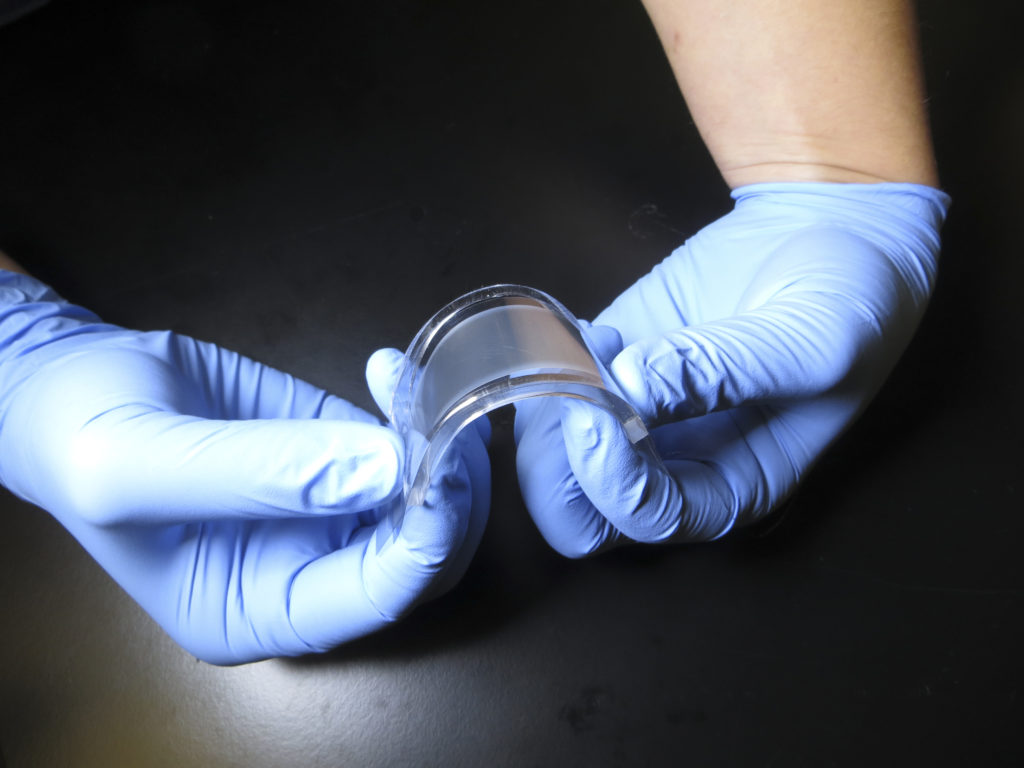 How "Cool" is that?
Imagine having a Mini AC in your pocket. Your phone wouldn't overheat, you would stay cool at outdoor events and you could stay cooler in the office without freezing everyone else to death.
The materials used in this tiny device could potentially be used to build quieter, more energy-efficient and environmentally friendly cooling systems. Senior author Qibing Pei, a UCLA materials scientist, said that the new device takes advantage of electro caloric effects, harnessing an electric field to shunt unwanted heat through specially designed materials.
Researchers were actually able to build a flexible cooling device and attach it to a cell phone battery. Within five seconds, the device cooled the battery by 14 degrees F! This is just one, of the many, potential uses for the cooling device and benefits.
Think about this… when you turn on the air conditioner in your house, you are cooling an entire space, and you really only need to cool down yourself. It is a huge waste of energy to cool an entire space. By taking a different approach, like placing these small cooling devices on a person (cooling the individual rather than the space) you could potentially cut down the costs of your electric bills.
It is going to be interesting to see the outcome of this device.
Click here to learn more about the Mini AC.