Your in luck, because Duke Energy is currently running a winter promotion on smart thermostats. Click here to take advantage of these savings. You can also enroll your smart thermostat with Duke and get a $75.00 gift card towards your energy bills and $25.00 each year you stay enrolled.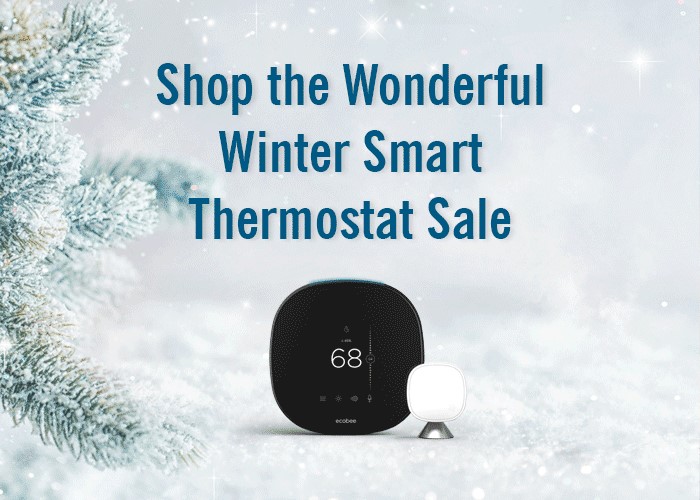 There are a few different types of ecobee thermostats: ecobee 3 lite and the all-new ecobee4. Both of these models use sensors to monitor temperature, regulate humidity, and detect occupancy. This gives the user the ability to maximize their home or busniness' comfort level while minimizing their energy footprint. The ecobee also allows you to track performance and savings right from your device using the free energy reports through their web portal, see below.
You'll notice we use the ecobee right here in our Bolton office in the second picture. This allows us to control and monitor the temperature throughout each zone.
To get set up with one of these smart thermostats, all you need is a Wi-Fi connection! This will link the ecobee with your smartphone or tablet, allowing you to voice control your settings when you're at home and keep your home comfortable and energy-efficient even when you're away!
If you chose Bolton to be your ecobee provider, we offer a five-year warranty to protect your investment — two full years longer than a standard retail warranty. Call us today to find out more or click here to schedule service.
Let's Talk Tanks
Dial 828-253-3621 and a friendly Bolton Service staff member will connect you with a tankless water heater expert.
Proactive Protection
Prevent problems before they happen! Our ESA Service Agreements offer convenience, savings, and peace of mind. Learn More