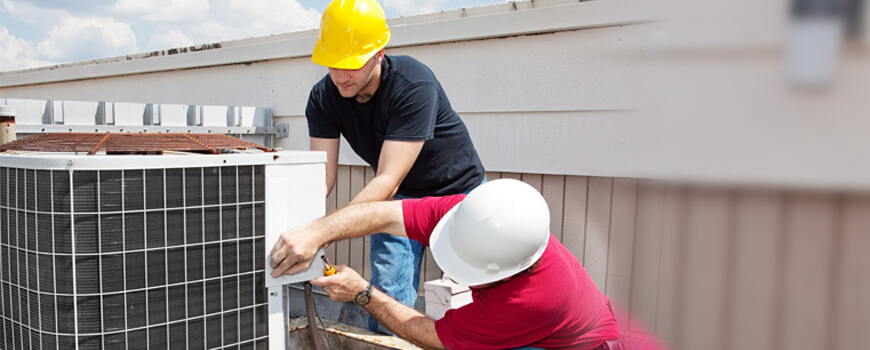 Why Does An HVAC Company Have Emergency Service?
HVAC companies have emergency service so they can take care of their customers no matter time or day of the week it is, and the problem is serious. BOLTON WNC offers emergency service 24 hours a day, 7 days a week, 365 days a year!
Sometimes a furnace or air conditioner will break down, but it may not be at the worst time. A home or business owner will have some leeway to wait for an HVAC technician to come out.
But if your air conditioner breaks down on an 85+ degree day. Or your furnace fails with freezing temperatures outside, you don't have that leeway. These can turn into DANGEROUS SITUATIONS if you don't address them right away. Especially if you have young children, elderly, or anyone who is easily affected by more extreme situations in your home.
If this happens at a business, there is no way they can stay open! No one wants to work in an office with no AC, or walk around a store that is completely FREEZING. This can cost a business thousands of dollars, as well as loyal customers if it can't fix the situation quickly. Imagine a restaurant having to close their doors for a whole weekend because an HVAC tech didn't have time to head out until Monday. They can't afford to lose Friday, Saturday and Sunday business! Emergency AC service can have this all fixed within HOURS.
Who Offers Emergency Service?
In Western North Carolina, BOLTON WNC offers emergency heating and air conditioning service. It's important to know if your HVAC company offers emergency service. For starters, emergency service is most likely only needed in the most extreme times of the year. It's not likely you'll need emergency service in the fall or spring when weather is milder for 3 reasons.
Your system probably isn't breaking down
The weather probably doesn't warrant an emergency
HVAC companies aren't as busy, so it's easier to schedule a time and see someone quicker
But, once the weather starts to take a turn, HVAC companies start to book up, more and more people will see their systems break down, and it becomes much harder to get an appointment. If your AC or heat breaks down during these tough times, you will want to know that you have a trusted HVAC company you can call at any time of the day or night, and they will be there to help you.
Call Us For Emergency Service For Your System 828-253-3621
If your system fails at 10PM, you don't want to have to call your HVAC company, leave a message, only to have them call you back the next day and say they won't be able to come out for 2 weeks. This would just waste your time, and delay you looking for a new contractor to come out sooner. Knowing that you have a reliable contractor who will be able to help you out ANYTIME is extremely valuable. This is why people are encouraged to know what their contractor offers when they first install equipment or sign up for a service plan.