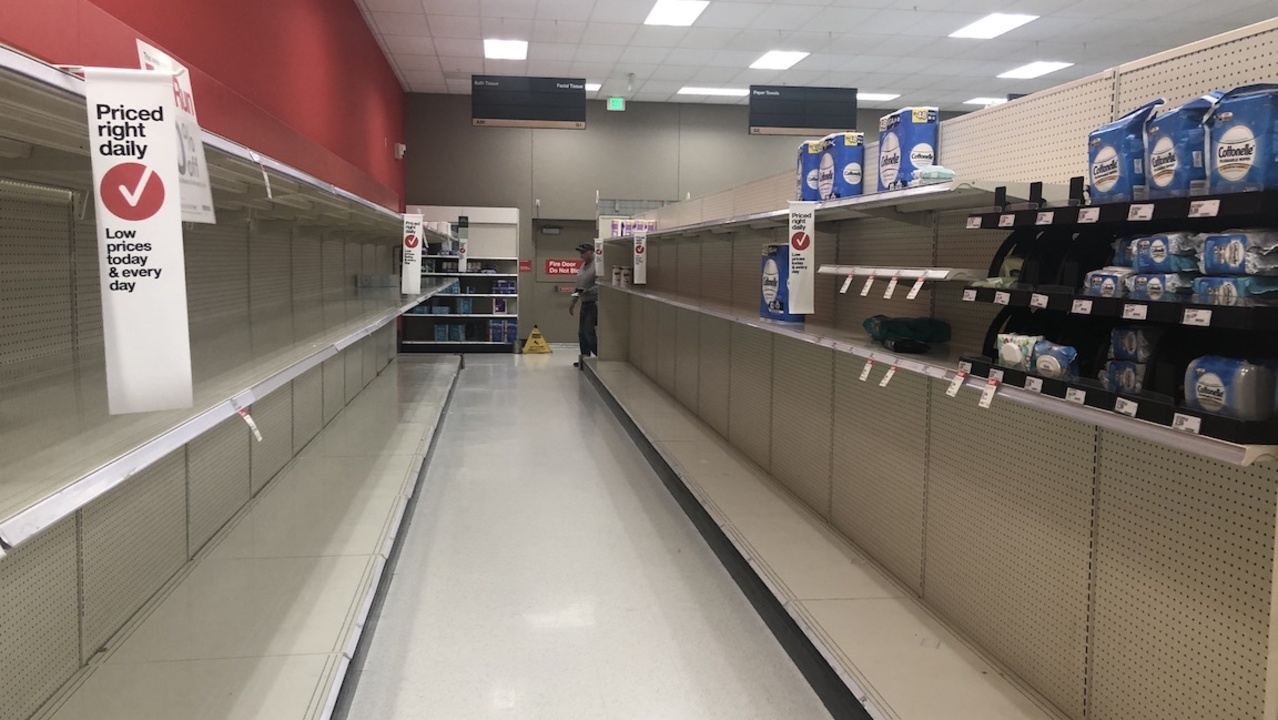 Don't let the scarcity of toilet paper cause you to flush something you might regret, like your money disguised as toilet paper!
What's the Difference?
Unlike toilet paper – paper towels, napkins, and tissues are not designed to break down and dissolve in water. This is why flushing them can result in blockages and expensive home plumbing problems. The same traits that make paper towels, napkins, and tissues highly absorbent, also prevent them from dissolving or breaking down when flushed down the toilet.
The video below demonstrates what happens to these different materials versus regular toilet paper in your household's sewer lines and pipes after you flush them.
What Happens When I Flush Paper Towels?
In the event that your household runs out of toilet paper and you resort to paper towels, you might be flushing your money down the drain as well. Flushing wipes, napkins, or paper towels down the toilet can harm your household's sewer lines and pipes as well as the sewer system's pumps and filters. These paper products will more than likely create a clog and can cause your toilet to flush sluggishly, if at all. Additionally, Since these materials do not break down in a timely manner, they will more than likely languish inside your septic tanks, along with other solid waste.
What If It's Too Late….
If you and your family have already resorted to using paper towels, napkins, or tissues and are worried about your pipes, call us today. We will send a tech out to take a look and give their professional opinion. Bolton WNC is also ready to assist residents in Western North Carolina with 24-hour emergency service. To request plumbing repairs, contact us online or call (828) 253-3621.