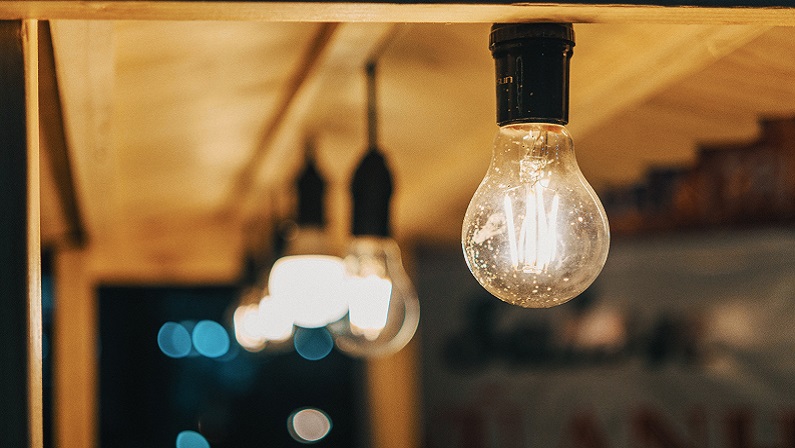 We believe it is a priority to save money and energy wherever possible. That's why we have put together a list of a few simple swaps that will save you money on your electricity bills. These swaps may be a slight investment initially, but will prove to effortlessly lower your energy costs in the long run.
Replace Your Light Bulbs
If you have not made the switch yet to an energy efficient option such as light-emitting diode bulbs (LEDs) or compact fluorescent lights (CFLs) – now may be the time. These bulbs use anywhere between 25-80% less electricity than traditional incandescent light bulbs and will last 3-25 times longer! Not only saving you money on your electricity bill, but also on how often you are purchasing replacement bulbs. If you have large light fixtures that you are having a hard time finding an energy efficient bulb for, give us a call at (828)253-3621.
Use smart power strips
Believe it or not, some electronics never truly power off. While plugged in, they are still drawing a small amount of electricity as they sit in standby mode. This is especially common with devices that use a remote control, allowing the remote sensor to be active. Smart Power Strips shut off the power to electronics when they are not in use, saving you money on your electric bill. These power strips have the capability to be set to turn off at an assigned time, through remote switches, or during a period of no activity.
Install Dimmer Switches
These switches give you the ability to set the brightness in a room to your liking. This helps to set the mood, lower your electricity bill, and since you are using less light output – allow your bulbs to last longer.  Most dimmer switches are designed to fit a standard wall box opening – this makes it easier to replace the switch for any halogen or incandescent light with a dimmer. The dimmers can be installed to work with a remote control, making it possible to adjust the lights in any room, from any location in your home. For assistance installing dimmer switches, click here.
Do an Energy Audit & Consider Sense Home Energy
Call your utility provider and ask about an energy audit. Some providers will conduct one free of charge and can even identify additional ways to reduce your energy use. We also highly recommend looking into the Sense Home Energy Monitor to accurately track your household's energy usage right from your tablet or Smartphone. The Sense Home monitor is a small but powerful computer installed in your electrical panel by a licensed electrician that allows you to see which appliances are using the most energy and how much they're actually costing you. Click here to find out more about Sense. If you are interested in the Sense Home Energy monitor or would like some professional assistance in making your home more energy efficient, give us a call today at (828)253-3621 or click here to schedule service with us. Customer satisfaction is our top priority at here at Bolton and we believe that starts with clear communication and the expertise.
Let's Talk Tanks
Dial 828-253-3621 and a friendly Bolton Service staff member will connect you with a tankless water heater expert.
Proactive Protection
Prevent problems before they happen! Our ESA Service Agreements offer convenience, savings, and peace of mind. Learn More